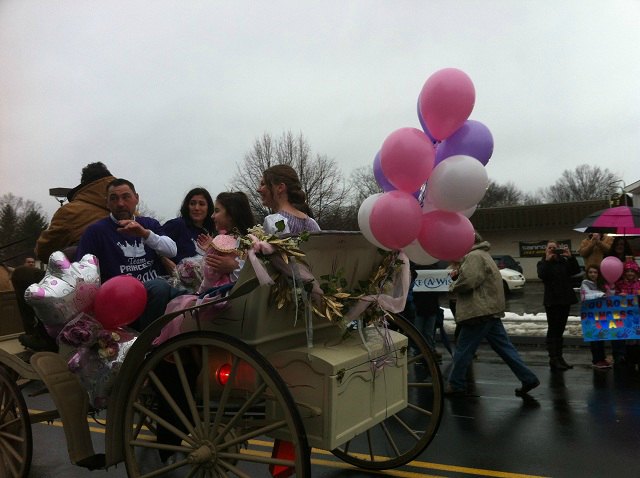 BERLIN, CT (WFSB) -
Berlin 5-year-old Leah Prendergast's wish was granted Saturday as the little girl became a princess, complete with a parade.
Leah Prendergast was treated like royalty as she was whisked away from her home to Creations Hair Salon by horse and carriage for a manicure and pedicure. Leah and her family will then head to Disney World Sunday morning.
Leah's wish was granted by the Connecticut chapter of the Make-A-Wish Foundation, which grants wishes to children with life-threatening medical conditions.
The parade began on Route 72 and was led by police cars and fire engines. Leah and her family rode in the carriage to the salon Saturday morning.
Copyright 2014 WFSB (Meredith Corporation). All rights reserved.