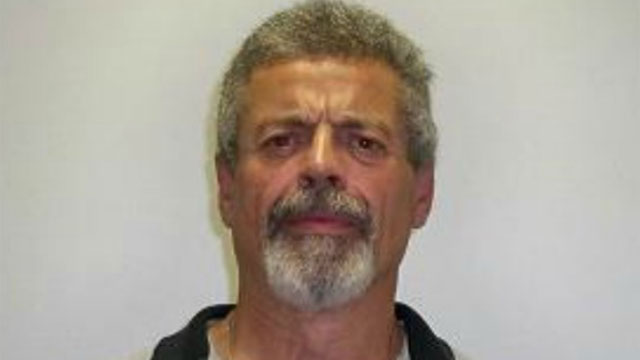 The following photo of Christopher Denigris was provided by the New Britain Police Department.
NEW BRITAIN, CT (AP) -
A New Britain man has been sentenced to 20 years in prison for his assault of his girlfriend and stabbing two New Britain police officers who responded to the attack.
Christopher Denigris had been convicted on two counts of assault and one count each of kidnapping and assault on a peace officer in the June 3, 2012, incident. He was sentenced in New Britain Superior Court on Tuesday.
The 53-year-old Denigris stabbed his girlfriend and attacked New Britain officers who responded. Authorities say he stabbed two officers and stole one of their cars, later crashing it.
Office Bruce Moro was stabbed twice and was treated for serious injuries. Another officer was stabbed, but was protected by a pocket notebook.
Copyright 2014 The Associated Press. All rights reserved. This material may not be published, broadcast, rewritten or redistributed.