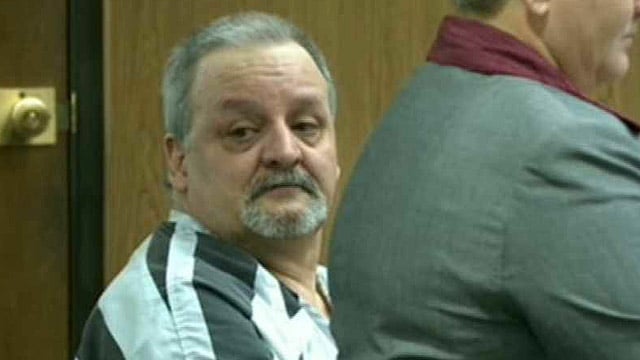 Patrick Ryon. (Source: CBS 5 News)
PHOENIX (CBS5) -
A Maricopa County Superior Court judge sentenced a 53-year-old man who strangled a teenage girl and left her body in the North Phoenix desert three decades ago.
Patrick Ryon was sentenced to 18 years in prison by Judge James Keppel on Friday morning.
Ryon pleaded guilty in October to murdering 19-year-old Alison Marie Mims, who was giving Ryon a ride home from a wedding in Glendale. The vehicle she was driving was found several months later.
Ryon initially told police in 1986 he killed a woman in Phoenix, but later recanted his story, but a partial skull found near Interstate 17 and Carefree Highway in 1987 was identified as Mims' in February 2010.
Ryon was arrested by the U.S. Marshals Service in New Mexico in 2010 on a first-degree murder and sexual assault warrant obtained by the Maricopa County Sheriff's Office.
Copyright 2014 CBS 5 (KPHO Broadcasting Corporation). All rights reserved.