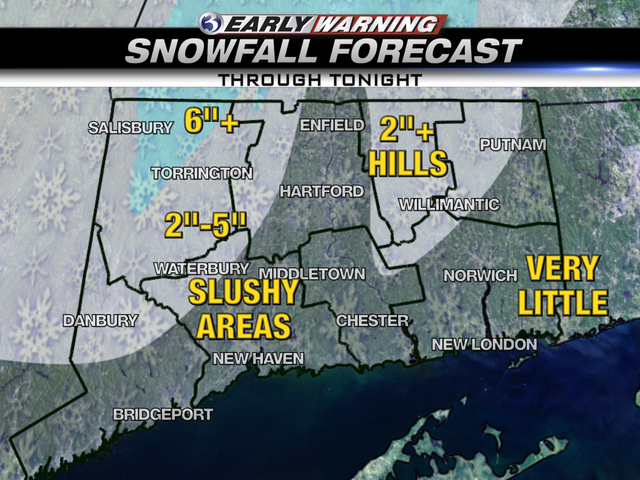 HARTFORD, CT (WFSB) -
Snow fell earlier today with some towns receiving upwards of 8 to 10 inches. Other towns didn't see snow at all or had sleet and rain.
The majority of the snow was seen in towns in Litchfield County.
Norfolk saw the most snow with 10 inches. Colebrook received around 8 inches, Winsted had 6 inches and New Fairfield had 5 inches.
For the rest of the evening, as the last snow showers leave and temperatures fall through the 30s and into the 20s, black ice may become a real hazard. Please be careful if you're on the roads tonight, according to meteorologist Mike Cameron.
More snow showers are a possibility for tomorrow.
Copyright 2014 WFSB (Meredith Corporation). All rights reserved.