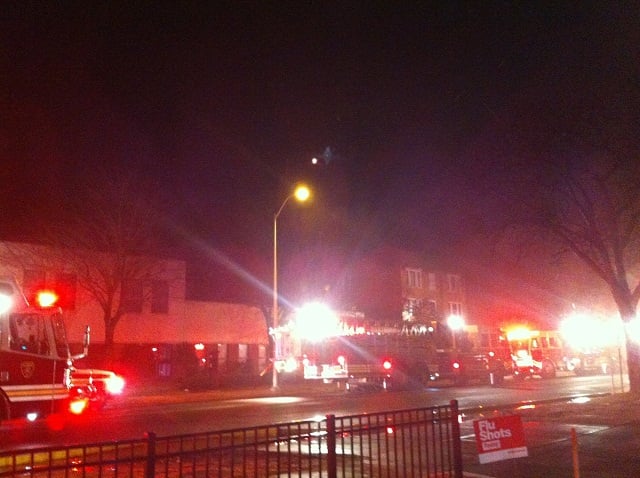 HARTFORD, CT (WFSB) -
Hartford firefighters were able to extinguish a fire which critically injured one woman late Saturday night.
According to officials, firefighters were called to 131 Washington Street just after 11 p.m. Saturday. The fire happened at a three-story, 18-unit apartment building. The fire started in a studio apartment on the third floor.
Firefighters found and rescued a 59-year-old woman in the third floor apartment. She was taken to St. Francis Hospital and then flown to Bridgeport burn unit. The woman has second and third degree burns covering the majority of her body, police said.
Three families were displaced from the fire and the Red Cross is relocating them. Fifteen other apartments were able to have families move back in.
Fire officials are investigating the cause of the blaze and the State Fire Marshal has been called in to assist with the investigation. Fire officials are leaning towards and accidental cause.
Fire officials said that there was a fire alarm in the apartment, but the battery was dead. Firefighters want to get the word out about this to make sure people check the batteries on their fire alarms.
Copyright 2014 WFSB (Meredith Corporation). All rights reserved.