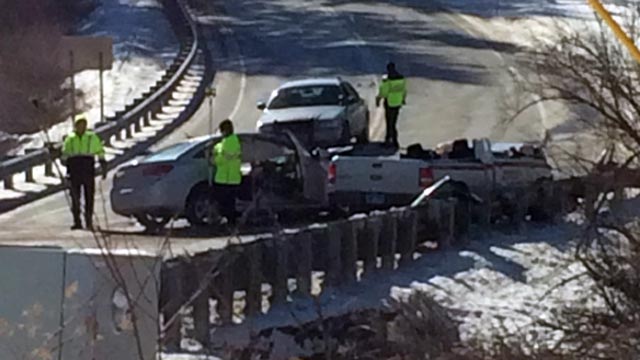 LITCHFIELD, CT (WFSB) -
State police said a crash on Route 202 in Litchfield turned deadly Thursday.
Troopers said Stephen Grogg, 32, was transported to the hospital by Lifestar but died from his injuries.
Tara Carveli, 30, and Dorlan Hickton, 55, were injured in the crash.

According to the Department of Transportation, the two-vehicle crash closed Route 202 near Litchfield High School and True Value before 11:30 a.m.
State police said an eyewitness reported seeing Grogg's vehicle cross the yellow line and strike Hickton's vehicle head-on.
Investigators are still looking into what caused Grogg to veer over the line.

Copyright 2014 WFSB (Meredith Corporation). All rights reserved.