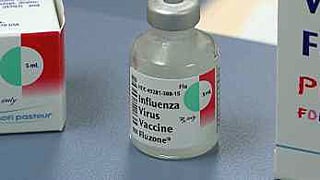 YUMA, AZ (AP) -
Officials at a Yuma hospital say a patient has died from influenza.
The Yuma Sun reports Yuma Regional Medical Center confirmed Friday that tests confirmed a patient died from the flu virus.
Hospital spokeswoman Machele Headington says officials could not say when the patient died but the testing process takes at least two weeks.
Officials did not release the age or gender of the deceased.
The Yuma County Public Health Services District says it has not yet received a report of a flu-related death.
Arizona health officials said Wednesday that flu activity had hit widespread status.
Copyright 2014 Associated Press. All rights reserved.