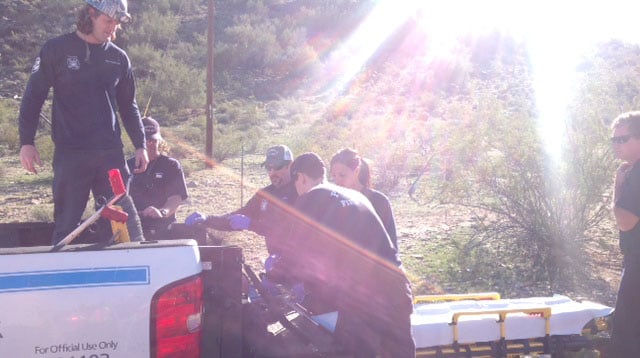 (Source: Phoenix Fire Department)
PHOENIX (AP) -
Firefighters have rescued a man who developed a medical condition while hiking in Phoenix near Piestewa Peak.
The Phoenix Fire Department says rescue crews were called around 9:30 a.m. Sunday to a hiking trail near 40th Street and Shea to assist a man in his 60s.
Capt. Ruben Saavedra says Phoenix park rangers, paramedics and a rescue team coordinated efforts to extricate the man off the trail.
Firefighters used a big wheel operation to bring the man down safely and then transfer him to a 4x4 park ranger truck.
Saavedra says he was taken to a hospital for further examination.
Copyright 2014 Associated Press. All rights reserved.