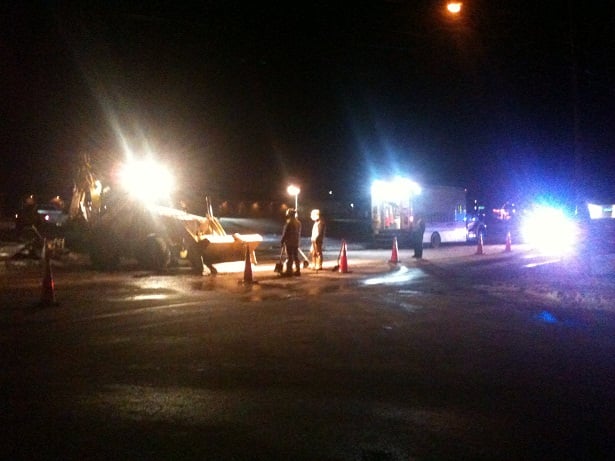 NEWINGTON, CT (WFSB) -
More than 150 customers and the VA hospital in Newington finally have water Monday morning after an overnight water main break left their faucets running dry for hours.
Crews were called to the break that occurred Sunday evening along Willard Avenue, and it required multiple water mains to be shut down.
The Metropolitan District Commission reports that 20 single-family homes on Dowd Street, the veterans hospital, 40 condo units on the VA property and 100 apartment units at Maurette Manor on Willard Avenue were affected by the break.
Officials were hoping to have water turned back on to customers by about 3 a.m. Monday, but repairs took longer than anticipated.
In addition, officials said the flushing and filling of the water mains involved took some time.
Water was restored to call customers just before 5 a.m. Monday. Customers are being advised to run water if they experience any discoloration until it clears up.
Copyright 2014 WFSB (Meredith Corporation). All rights reserved.