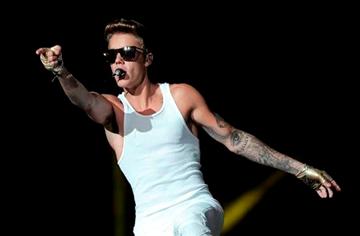 (AP Photo/Joseph Nair, File). FILE - In this Sept. 23, 2013, file photo, Justin Bieber performs at a closing concert in Singapore.
TORONTO (AP) -
A police official says Justin Bieber is expected to turn himself in to face an assault charge in Toronto.
The official says the charge has to do with an alleged assault on a limo driver in December. The official spoke on condition of anonymity because they were not authorized to speak publicly.
Toronto police said in December they were looking into allegations that a member of Bieber's entourage assaulted a limo driver who was driving the Canadian pop star and several others. Police said at the time that it was unclear whether Bieber was involved.
A spokesman for Bieber had no comment Wednesday.
Copyright 2014 The Associated Press. All rights reserved. This material may not be published, broadcast, rewritten or redistributed.