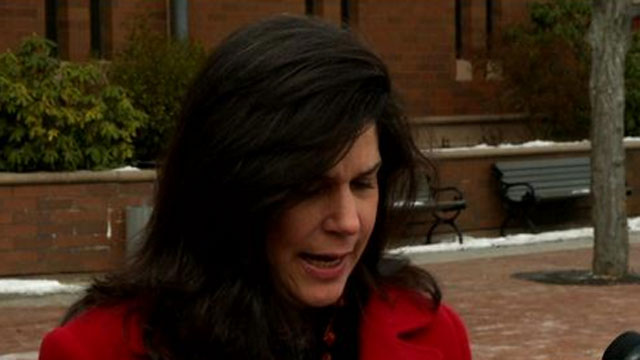 HARTFORD, CT (AP) -
A Connecticut lawmaker is calling for legislation to crack down on what she describes as the growing use of slot machines disguised as computers.
Sen. Danté Bartolomeo says the bill she proposes in the upcoming session will clearly define the activity at Internet sweepstakes parlors as illegal.
"In reality, they are non-regulated gaming establishments," Bartolomeo said. "They are designed to evade state laws. They pray on the elderly and the poor. They have a revenue mounting to a $10 billion industry."
She said Friday that businesses have sprouted in Connecticut towns including Enfield, Bloomfield and East Windsor.
Bartolomeo said a sweepstake is free and anytime you have to pay or buy points to enter, it's gambling
Mary Drexler of the Connecticut Council on Problem Gambling says the gambling parlors target senior citizens.
Bartolomeo said her proposal is modeled on similar legislation from Massachusetts and Mississippi. She said it's important for gambling to be regulated and that Connecticut has an obligation under its compacts with the Mohegans and Mashantucket Pequots to make sure slot machines are offered only at the tribal casinos.
Copyright 2014 The Associated Press. All rights reserved.