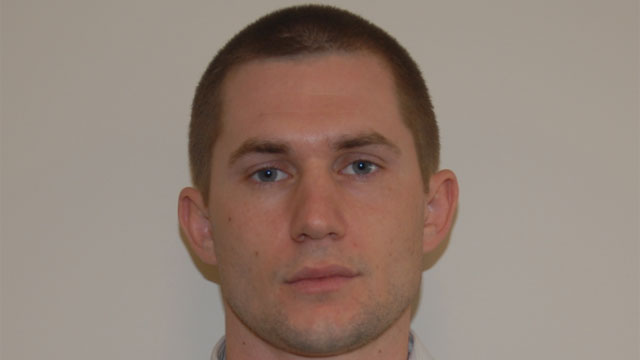 The following photo of Officer Brett Morgan was provided by the New Britain Police Department.
NEW BRITAIN, CT (WFSB) -
A New Britain police officer, who was hit and run over by a stolen vehicle last month, was released from the hospital on Thursday.
Officer Brett Morgan continues to recover after getting run over and dragged nearly 100 feet by a stolen car on Jan. 19.
Police said Morgan suffered "serious injuries" and has "undergone several surgical procedures" as well as "intensive rehabilitation therapy."

Morgan has been hospitalized since the incident. On Thursday morning, Morgan was released from a rehabilitation hospital in Hartford.

"Officer Morgan will continue his therapy and rehabilitation as an outpatient as he continues to heal and recover from his injuries," the New Britain Police Department said in a statement Thursday. "All of us at the New Britain Police Department are so very pleased with Officer Morgan's progress and the fact that he is able to sleep in his own home tonight."
The community has rallied around Morgan and several fundraisers have been held in his honor.
On Jan. 22, police arrested Jaheem Snype, 19, and charged him with attempted murder and assaulting a police officer. Snype, who has not entered a plea, is being held on a $1 million bond and is due back in New Britain Superior Court on Feb 26.
Copyright 2014 WFSB (Meredith Corporation). All rights reserved.