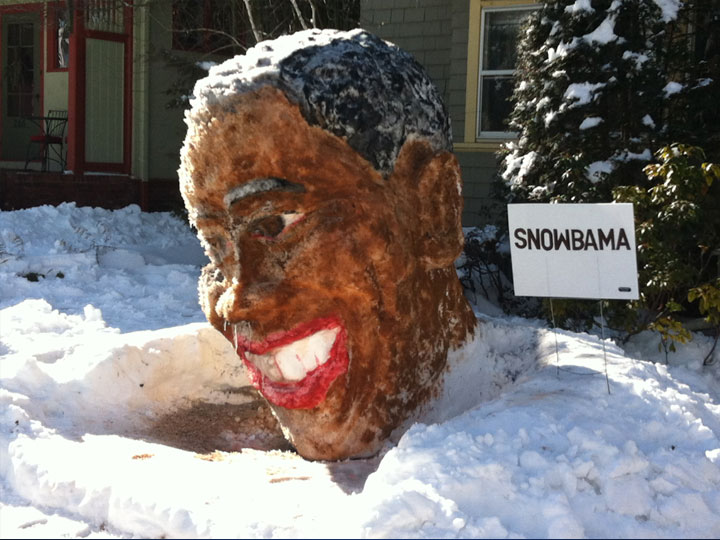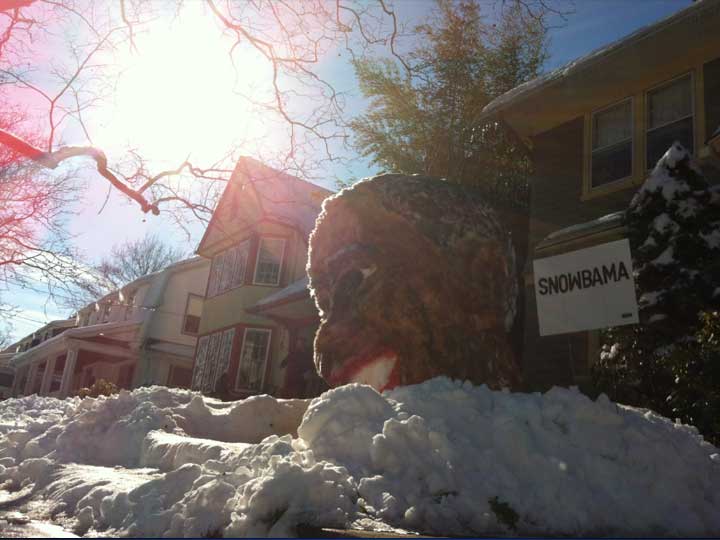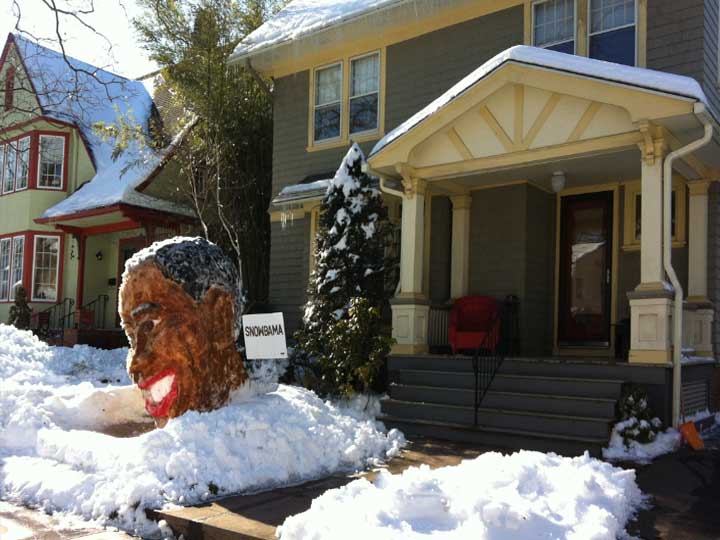 NEW HAVEN, CT (WFSB) -
A teacher in New Haven sculpted a frozen tribute to the country's 44th president.
David Sepulveda spent the aftermath of Winter Storm Derby crafting a giant snow sculpture of President Barack Obama.
Sepulveda put together "Snowbama" on West Rock Avenue.
He said previous storms had produced light, fluffy snow, which is poor for this kind of craft. The snow from Monday followed by Winter Storm Derby was heavy and wet. He said that's the perfect sculpting snow.
Sepulveda gained some notoriety with his neighbors for a previous "snow-asaurus" sculpture several years ago.
Copyright 2014 WFSB (Meredith Corporation). All rights reserved.