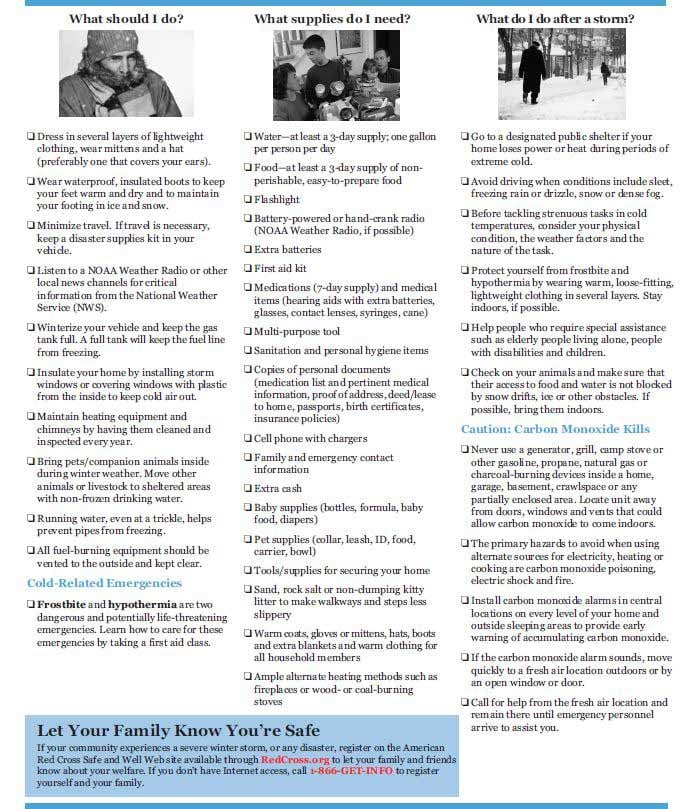 Winter preparedness checklist (Courtesy of Red Cross)
GREENVILLE, SC (FOX Carolina) -
American Red Cross of the Western Carolinas is on high alert with snow and ice forecasted for the area during the mid-week.

The Red Cross said they are preparing to create and/or help community warming shelters in the event of power outages in the Upstate and western North Carolina.
The Red Cross urged people in the area to check the forecast for changing conditions and avoid non-essential travel during the periods of snow and ice, after the winter weather advisory was issued for all Upstate counties and several mountain areas.
FOX Carolina Chief Meteorologist Kendra Kent has forecasted several possible inches of snow in the area on Tuesday and Wednesday.
On Monday, the Red Cross released a checklist to the public of winter weather tips and essential supplies for people in the area that may be affected by the storm.
At the top of the checklist is water, food, flashlight and batteries, followed by a first aid kit.

Copyright 2014 FOX Carolina (Meredith Corporation). All rights reserved.