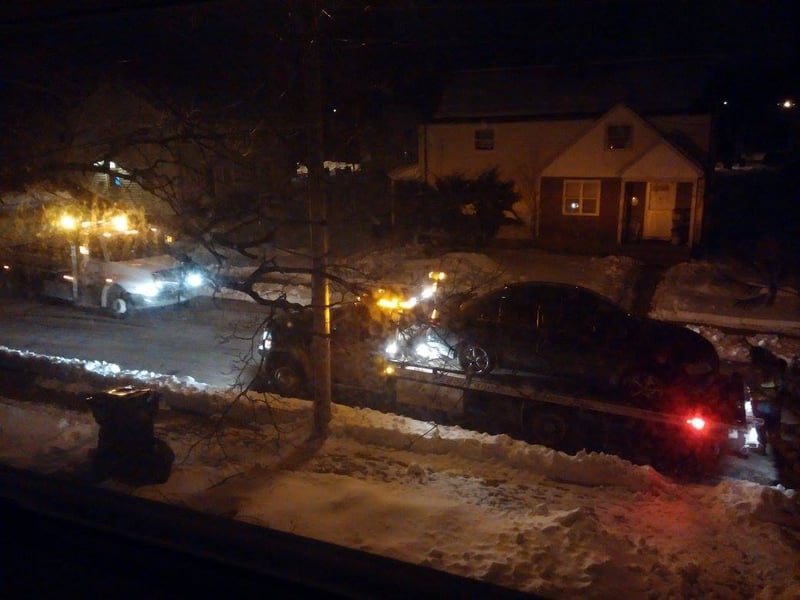 WILLIMANTIC, CT (WFSB) -
Willimantic police were out hard at work Thursday enforcing the city's parking ban.
Police were seen and heard driving through several neighborhoods in the early morning hours announcing over loudspeakers for residents to move vehicles parked on the street because of the parking restrictions.
Officials said they've towed 51 vehicles overnight and issued 72 tickets. They said towing fines were $98 and tickets were $50.
Police said they continue to fine several cars still on the streets, and warn that those vehicles could be ticketed and towed.
City officials implemented a parking ban Wednesday night ahead of Winter Storm Easton.
Copyright 2014 WFSB (Meredith Corporation). All rights reserved.