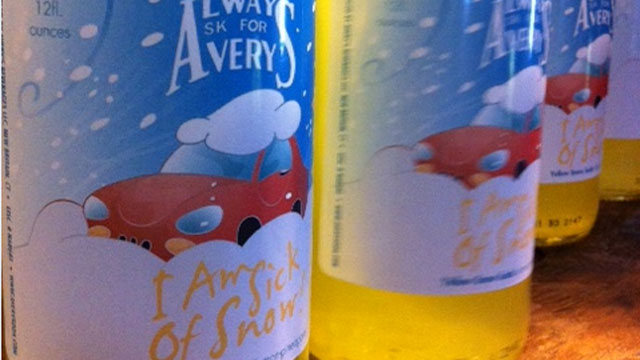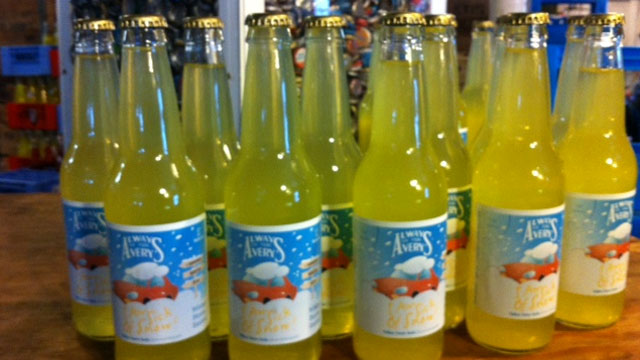 NEW BRITAIN, CT (WFSB) -
In honor of Winter Storm Easton, a Connecticut soda company is making a special flavor to commemorate the wicked weather.
Employees at Avery's Beverages in New Britain were busy at work on Thursday making their newest soda flavor.
The Sick of Snow flavor is lemon pineapple and is the color yellow.
They tell you not to drink yellow snow, but employees at Avery's, which was founded in 1904, said this yellow snow soda is good.

Any plow drivers out there braving the snow can stop in for a free bottle of Sick of Snow soda.

Copyright 2014 WFSB (Meredith Corporation). All rights reserved.