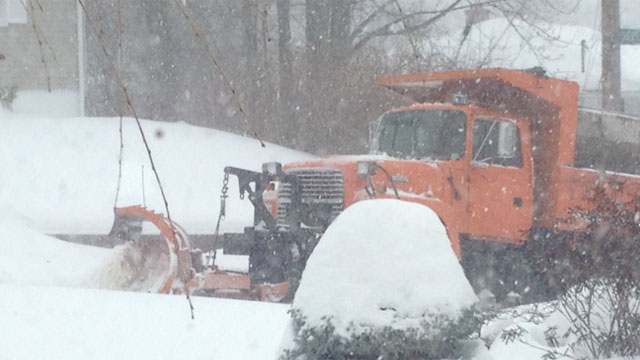 Plow trucks worked to keep roads clear in Waterbury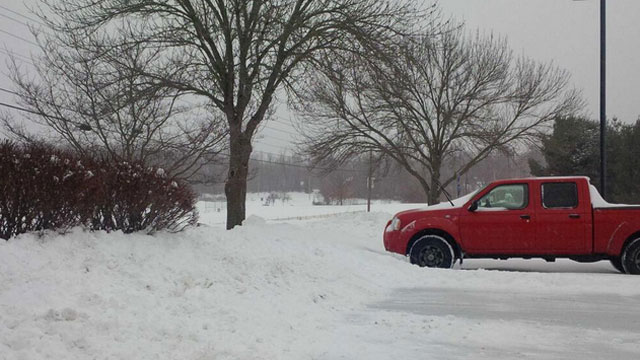 People parked their vehicles in South Windsor.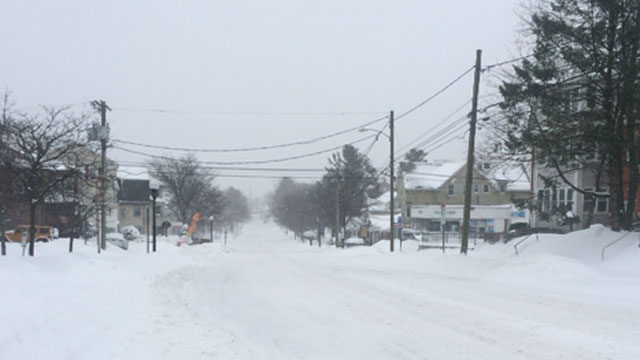 WFSB Viewer took a photo of Park Road in West Hartford
HARTFORD, CT (WFSB) -
People are being advised to stay off Connecticut roads Thursday night, but if you have to venture out, AAA has some suggestions for driving in wicked weather.

Here is a list of tips for driving during a snow storm:

Accelerate and decelerate slowly. Applying the gas slowly is the best way to regain traction.
Drive slow. Everything takes longer on snow-covered roads.
Increase the vehicle following distance from three to four seconds to eight to 10 seconds.
Move over. Leave a safe area for stranded motorists and emergency crews.
Don't stop if you can avoid it. If you can stay rolling until a traffic light changes, do it.
Don't power up hills. Use momentum. Extra gas on hills only spins out your tires.
Don't stop going up a hill. Get momentum before driving up it.
See and be seen. Clear any snow and ice from your vehicle and keep headlights on at all times.
Always wear your safety belt.
Avoid distractions. Don't talk on your cell phone while driving.
Brake gently to avoid skidding and use low gears to avoid losing traction. Gentle pressure on the accelerator when starting is the best way to retain traction and avoid skids. If your wheels start to spin, let up on the accelerator until traction returns.
Avoid passing plows, unless necessary.
Use major routes that have been cleared and salted whenever possible.
Do not engage your vehicle's cruise control. Using cruise control on slick roads can cause you to lose control of your vehicle.
If you are involved in a crash, either stay in your vehicle or get far away from traffic.
Stay home. If you really don't have to go out, don't.
AAA officials also suggested that people should always have an emergency kit in their vehicle when traveling during the winter months. The kit should include the following items:
Mobile phone, preprogrammed with rescue apps and important phone numbers including family and emergency services, and a car charger
Drinking water
First-aid kit
Non-perishable snacks for both human and pet passengers
Bag of abrasive material (sand, salt or cat litter)
Snow shovel
Blankets
Extra warm clothing (gloves, hats, scarves)
Flashlight with extra batteries
Window washer solvent
Ice scraper with brush
Cloth or roll of paper towels
Jumper cables
Warning devices (flares or triangles)
Basic toolkit (screwdrivers, pliers, adjustable wrench)
Additional tips on winter driving can be found on AAA's website. Here's the link.
Copyright 2014 WFSB (Meredith Corporation). All rights reserved.