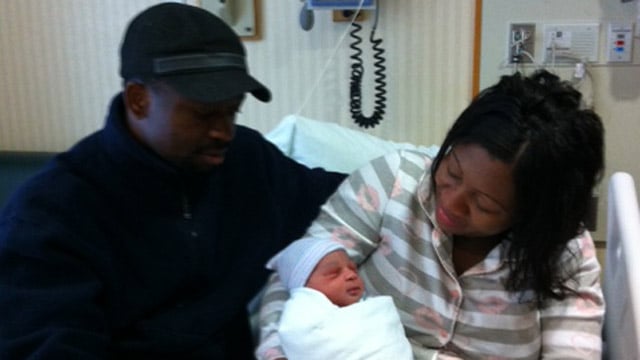 HARTFORD, CT (WFSB) -
A family from Hartford expected to welcome a baby into the world this month, they just never expected it to happen in the middle of a nor'easter.
The family of Emmanuel Inyang said he was born on Asylum Avenue less than a mile from the hospital in the middle of Winter Storm Easton.
He weighed 8 pounds, 3 ounces and is his parents' second child.

Blessing and Ubong Inyang, the mother and father, said the snowy conditions made it difficult to travel to the hospital.
Luckily the Engine Co. 14 crew from the Hartford Fire Department and an ambulance from American Medical Response was able to get to the couple. They helped deliver the child between 8:45 and 9 a.m.

Needless to say, Blessing Inyang said this was very different from the birth of her first child.
She said they named the baby Emmanuel because of the way he was brought into the world. "Emmanuel" is a Hebrew name that means "God is with us."
Copyright 2014 WFSB (Meredith Corporation). All rights reserved.