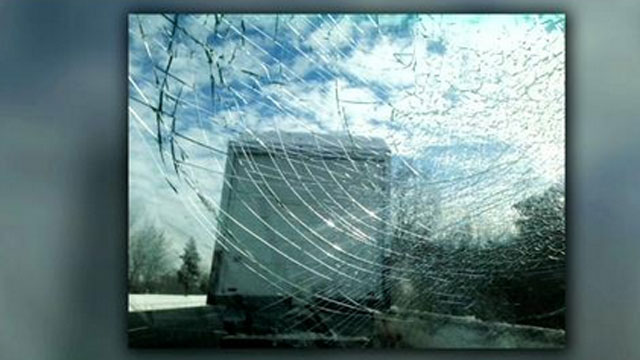 HARTFORD, CT (WFSB) -
State police said they've been going after drivers who fail to clear the snow off of vehicle roofs.
This is part of the state's "ice missile" law that went into effect at the beginning of the year.
Since Jan. 1, troopers handed out 230 tickets to truckers and other drivers, according to Lt. J. Paul Vance of the Connecticut State Police. That's added up to a total of $27,600.

The fine for the infraction is $75. If snow damages a car or causes a crash, the driver could face a $200 fine. For commercial drivers, it's even higher at $500, Vance said.
Lawmakers passed the law in 2010. However, it did not go into effect until 2014 to allow drivers to prepare.
Copyright 2014 WFSB (Meredith Corporation). All rights reserved.