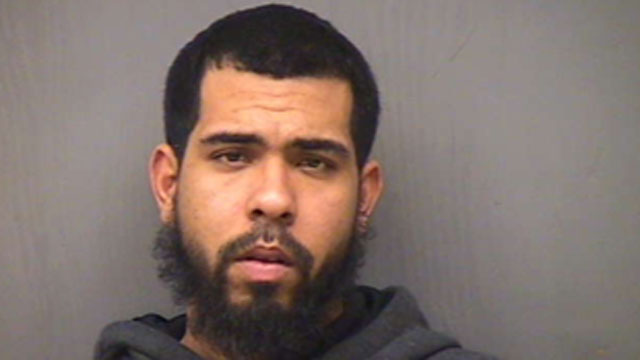 The following photo of Pedro A. Salcedo was provided by the Norwich Police Department.
NORWICH, CT (WFSB) -
One of the men listed on Puerto Rico's Top Ten Wanted Suspects was arrested in Connecticut on Monday.
Norwich officers along with investigators from Puerto Rico arrested 24-year-old Pedro A. Salcedo, of no certain address, during a motor vehicle stop.
He was charged with being a fugitive from justice and interfering with police.
Salcedo was wanted in connection for "his role in an attempted murder with a gun." He was also wanted for two counts of conjugal abuse and aggravated conjugal abuse of a minor by San Juan Police Department.
Salcedo is being held on $1,500 bond and is expected to be arraigned at Norwich Superior Court on Tuesday.
Copyright 2014 WFSB (Meredith Corporation). All rights reserved.