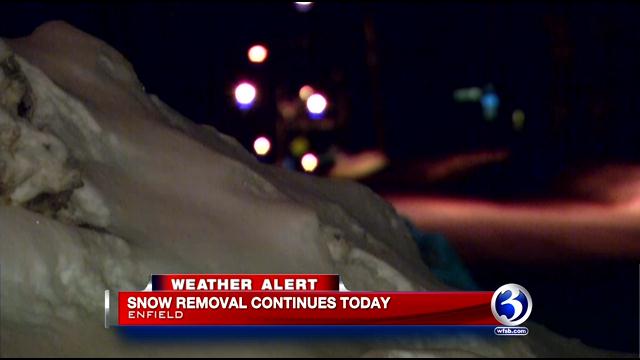 ENFIELD, CT (WFSB) -
Public works crews around the state have been clearing snow since Winter Storm Easton Friday.
The work continued Tuesday ahead of another storm expected to whack the state in the morning.
Crews were working through the Presidents Day holiday to widen narrow streets in the Thompsonville section of Enfield. They also finished off sidewalks, improved sight lines at intersections and knocked down high snow banks.
Cromwell Police Chief Anthony Salvatore said public works teams were doing the same in that town.
Salvatore said that if the snow is on private property, it's the business or homeowner who's responsible for knocking down those snow mounds.
Another concern for cities and towns was fire hydrants.
Officials said if homeowners or businesses have one on their property, it's the property owner's responsibility to make sure it's uncovered so firefighters can reach it.
Copyright 2014 WFSB (Meredith Corporation). All rights reserved.