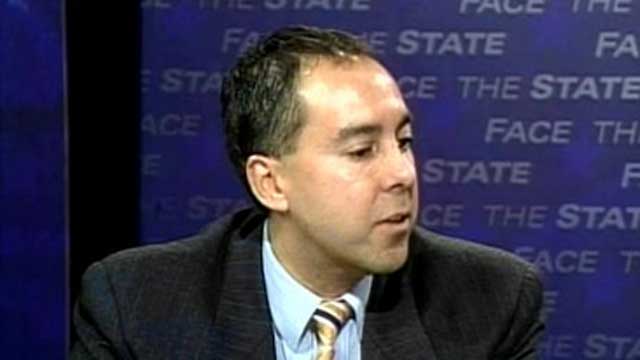 George Gallo when he was on Face the State in 2006.
HARTFORD, CT (AP) -
FBI subpoenas show investigators are reviewing any contracts and correspondence between the Connecticut House Republicans and direct mail companies.
The subpoenas were released Friday by the GOP caucus. They show investigators are also seeking documents between party staff and George Gallo, the House Republicans' chief of staff who resigned Thursday. House Minority Leader Lawrence Cafero Jr. said Gallo told him he's "a person of interest" in the FBI's investigation.
Subpoenas were issued on Feb. 14 to the House Republican Office and two political action committees associated with the House GOP office. A subpoena for the same information was issued to the Office of Legislative Management, which operates the state Capitol complex.
The subpoenas mention several firms, including a Clearwater, Fla. direct mail company and an Ohio direct mail firm.
To read the full subpoenas:
Copyright 2014 The Associated Press. All rights reserved. This material may not be published, broadcast, rewritten or redistributed.