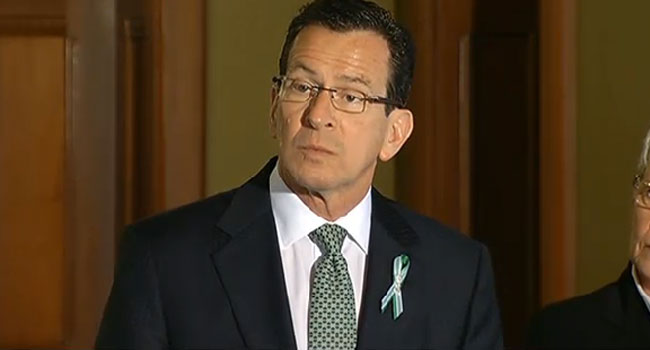 Connecticut Gov. Dannel P. Malloy and some fellow governors are offering an alternative to Defense Secretary Chuck Hagel's proposed shrinking of the Army National Guard.
Malloy told The Associated Press on Monday that governors understand the federal military budget needs to be cut. However, he said they disagree with a plan to reduce the forces from 358,000 nationwide to 315,000, which Malloy said would be lower than Sept. 11, 2001 levels.
Malloy said Connecticut could lose more than 500 positions.
The Democrat sits on the bipartisan Council of Governors, 10 chief executives who work with the federal government on national security issues, including the National Guard. The group was scheduled to present its alternative plan on Monday evening.
Malloy said the governors' plan would stop force reductions at 335,000.
Copyright 2014 The Associated Press. All rights reserved. This material may not be published, broadcast, rewritten or redistributed.