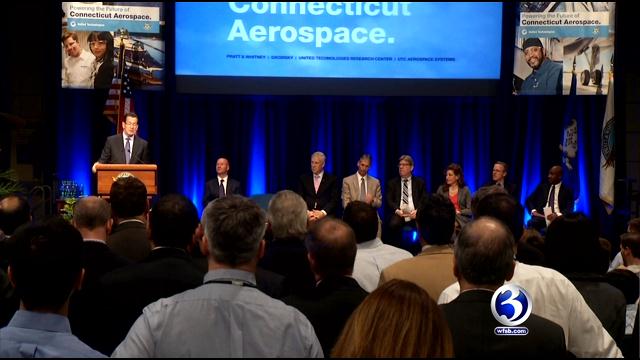 HARTFORD, CT (WFSB) -
Aerospace giant United Technologies Corp. is seeking state tax assistance for a $500 million expansion of its research and manufacturing facilities in Connecticut.
Gov. Dannel P. Malloy and CEO Louis Chenevert said Wednesday the Hartford conglomerate will build corporate headquarters and an engineering center for jet engine maker Pratt & Whitney in East Hartford. It also promised to keep the corporate headquarters for helicopter maker Sikorsky in Connecticut for at least five years.
"I share the gov's belief the future belongs to those who invest in innovation and attract the best skilled workforce and we have the tools now in place in the state to have the best workforce," Chenevert said.
Legislation must be enacted allowing about $20 million a year of previously earned but unused tax credits - up to $400 million - to help finance construction. The credits will be offset with tax reductions over 14 years, with the final amount based on wages and number of jobs.
United Technologies posted revenue last year of $62.63 billion.
Construction on the new projects will start this year and go through 2018.
The deal still needs legislative approval.
Copyright 2014 The Associated Press. All rights reserved. This material may not be published, broadcast, rewritten or redistributed.