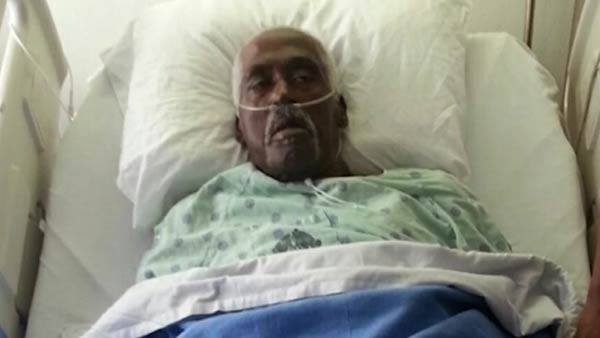 Walter Williams was declared dead and put in a body bag. The only problem: He wasn't dead. (Source: CNN)
HOLMES COUNTY, MS (CNN) -
A story is spreading like wildfire out of Mississippi where a man declared dead woke up in a body bag at a funeral home.
According to CNN affiliate WAPT, the coroner in Holmes County, which is just north of Jackson, says he checked Walter Williams' pulse Wednesday night and pronounced him dead at his home.
Williams was then moved to the funeral home where he was about to be embalmed. That's when he started kicking to get out of the body bag, missing certain death by just minutes.
"We definitely were not going to do anything to him," said funeral home manager Byron Porter. "Once we saw that he was not deceased."
Paramedics rushed Williams to the hospital, where family members say they're happy he's alive.
Copyright 2014 CNN. All rights reserved.