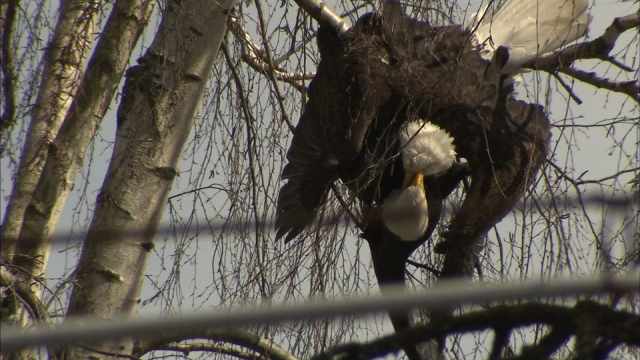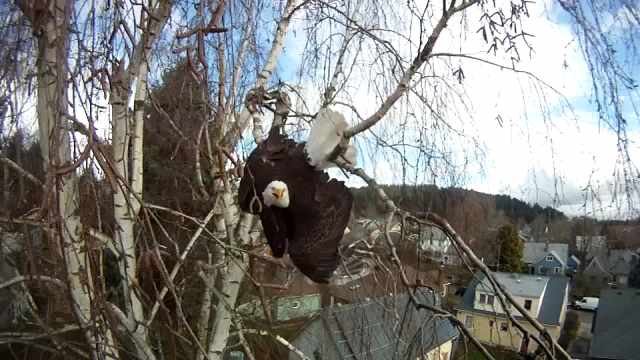 PORTLAND, OR (KPTV) -
Two bald eagles were stuck in a tree in southeast Portland Monday.

State biologists, aided by The Audubon Society and a bucket truck, worked to free the birds.
Oregon Department of Fish and Wildlife workers at the scene said it appeared the two eagles were fighting over territory. They said it's not unusual for birds to fight it out over space this time of year.
One eagle had its talons embedded in the thigh of the other one.
As workers got close to the eagles, the birds flapped their wings and managed to become untangled.
Both eagles then flew away, and it appeared one of the birds was still chasing after the other.

Copyright 2014 KPTV-KPDX Broadcasting Corporation. All rights reserved.