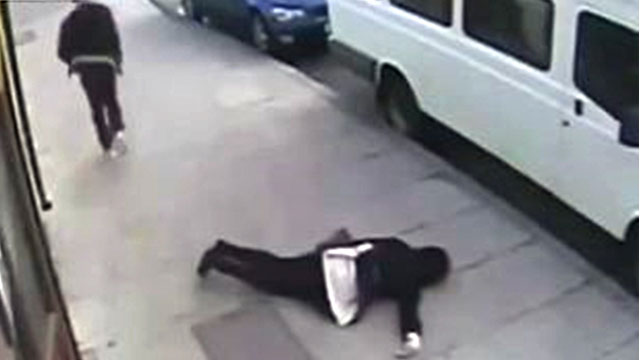 HARTFORD, CT (AP) -
Connecticut lawmakers are considering a bill that would increase criminal penalties for sucker-punch attacks.
A bill before the General Assembly's Public Safety Committee would make a so-called "knockout game" assault a Class D felony. It is the least serious felony, punishable by one-to-five years in prison and up to a $5,000 fine.
Assailants in such attacks attempt to knock out random victims with a single punch and often place video of the attacks online.
Lawmakers have scheduled a public hearing on Tuesday to hear testimony on that and other bills.
Stamford police in February arrested a 15-year-old boy in connection with an attack that left a 63-year-old Stamford High School employee with several broken bones. Officials expressed concern that the incident was an example of the "knockout game."
Copyright 2014 The Associated Press. All rights reserved. This material may not be published, broadcast, rewritten or redistributed.