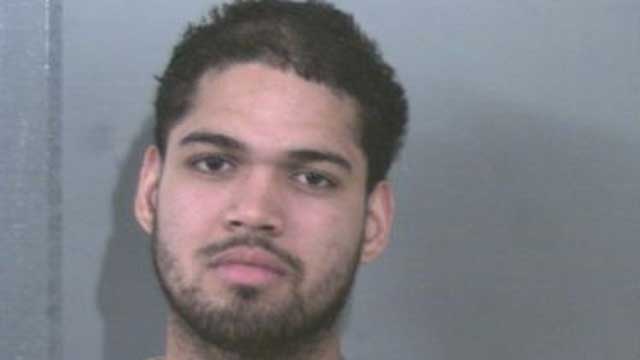 The following photo of Xavier Vasquez was provided by the New Britain Police Department.
NEW BRITAIN, CT (WFSB) -
A man suspected in the abduction of woman in New Britain was arrested Monday night after a police pursuit through two towns.
New Britain Police said Xavier Vasquez abducted a female near the area of Kelsey Street and Rocky Hill Avenue shortly after 5:00 P.M.
Officers in the area quickly located Vasquez as he fled the area in a car and pursued him, following attempts to stop the suspect he continued onto Route 9 eventually getting off the highway and traveling through several streets in Newington and New Britain.
Vasquez was eventually stopped at Overlook Avenue and Farmington Avenue in New Britain.
The woman, who has a child with Vasquez, was located unharmed in the back seat of the car.
Vasquez has been charged with Kidnapping 2nd degree, engaging police in pursuit, interfering with police and reckless driving and his being held on $350,000 bond.
At the time of his arrest Vasquez, who is a convicted felon, had two outstanding arrest warrants for prior cases of engaging police in a pursuit, reckless driving, operating with suspended license and traveling too fast for conditions. A total bond for those cases was set at $50,000.

Copyright 2014 WFSB (Meredith Corporation). All rights reserved.