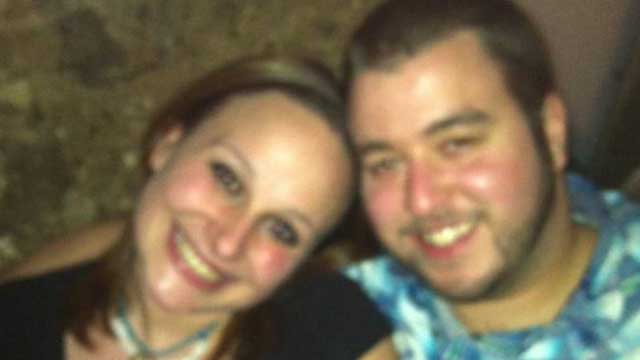 Brittany Holland, of Herbon, and Casey Senechal, of Lebanon, were found dead in a running motor vehicle in Lebanon Monday morning. (Photo Courtesy: Facebook)
LEBANON, CT (WFSB) -
Police identified the couple found dead in a running motor vehicle in Lebanon Monday morning.
Troopers were called to Smith Road near Route 207 around 8:50 a.m. after a person reported seeing two people in a car with the engine running.
When emergency personnel arrived, they found 25-year-old Brittany Holland, of Herbon, and 26-year-old Casey Senechal, of Lebanon, who were pronounced dead.
Police determined that there "appears to be no criminal aspect" in the deaths.
The medical examiner's office said both people died from acute carbon monoxide intoxication. It ruled the cause of death to be accidental.
Holland and Senechal were both hourly employees at Union Street Market, which is in the Student Union at UConn in Storrs, but did not attend the University of Connecticut, a UConn spokesperson said.
Senechal was employed at Union Street Market for four years and worked his way up from kitchen assistant to chef. Holland worked as a kitchen assistant at Union Street Market for the past year.
Grief counselors are being provided for the staff at Union Street Market, the spokesperson said.

Copyright 2014 WFSB (Meredith Corporation). All rights reserved.