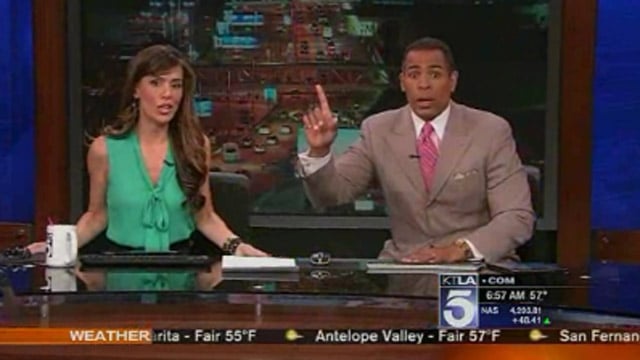 (CNN photo)
A 4.4 magnitude earthquake rocked Los Angeles Monday morning right in the middle of a newscast.
KTLA anchors Chris Schauble and Megan Henderson ducked under their desk when the quake hit.
Once it was over, they continued with the newscast.
The U.S. Geological Survey said the earthquake was centered about 15 miles northwest of downtown Los Angeles.
There were no immediate reports of serious damage.
Copyright 2014 CNN. All rights reserved.