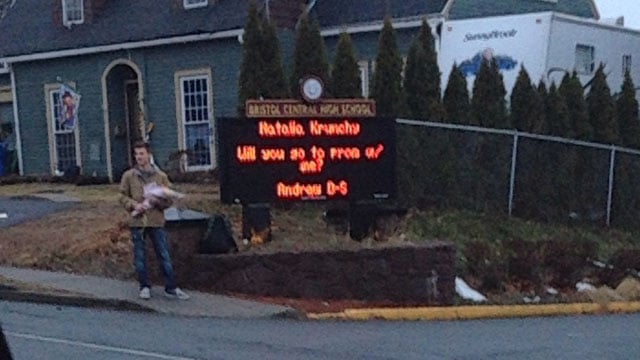 A brave boy stood out in front of his school and an electric sign to ask a girl to the prom, parents said. (iWitness photo)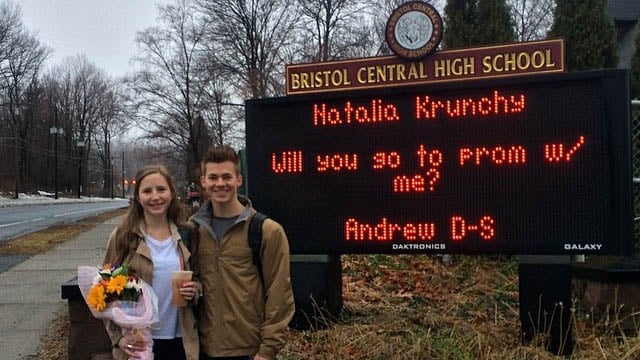 She said "yes." (iWitness photo)
BRISTOL, CT (WFSB) -
It's an age-old question that's been asked by students since the dawn of proms.
A student in Bristol was no exception Thursday.

He posed next to Bristol Central High School's outdoor announcement sign with a bouquet of flowers, waiting for his potential date to arrive for class.

The electronic sign behind him read "Natalia Krunchy, will you go to the prom with me?"
Parents said the boy was brave to do this at a school with more than 2,000 students.
It turns out, she said yes.

Copyright 2014 WFSB (Meredith Corporation). All rights reserved.