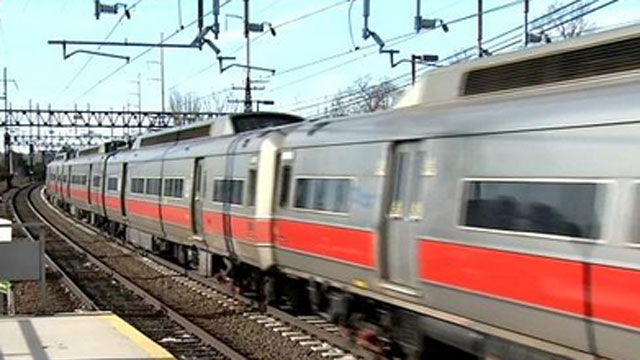 NEW HAVEN, CT (AP) -
The Metro-North commuter railroad has added an extra train to bring UConn fans into New York Friday for the school's NCAA tournament game against Iowa State.
The train will leave New Haven at 4:15 p.m. arriving at Grand Central Terminal at 6 p.m.
The Huskies are playing in their first regional semifinal since winning the national championship in 2011. They tip off against the Cyclones at 7:37 p.m. at Madison Square Garden.
Gov. Dannel P. Malloy says he wants to turn the game into a home contest for the Huskies, whose campus is about 135 miles away.
UConn fans have been flooding the secondary ticket market. The cheapest ticket on the StubHub website for Friday games in New York was selling Tuesday afternoon for just under $500.
Copyright 2014 The Associated Press. All rights reserved. This material may not be published, broadcast, rewritten or redistributed.