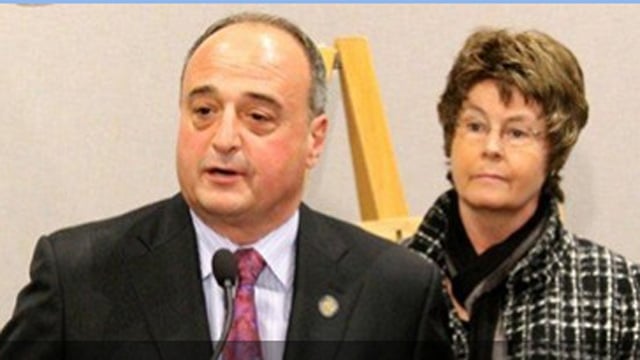 Rep. Larry Cafero said he will not seek re-election. (cthousegop.com photo)
HARTFORD, CT (WFSB) -
The Republican leader of the state House of Representatives is expected to announce he's not seeking re-election.
Norwalk Rep. Lawrence Cafero has been the House minority leader since 2007 and was first elected to the General Assembly in 1992. He's set to announce Wednesday that he's not seeking another term.
Cafero told The Hour of Norwalk that his heart is telling him he's served long enough and he doesn't want to be the person "who stayed a little too long at the party."
Cafero's announcement comes as the FBI is investigating Connecticut House Republicans and two direct mail companies. Republicans say they believe authorities are reviewing whether House GOP members were pressured to use a particular company for political mailings.
Cafero says the Republican caucus is cooperating with the probe.
Copyright 2014 The Associated Press. All rights reserved.