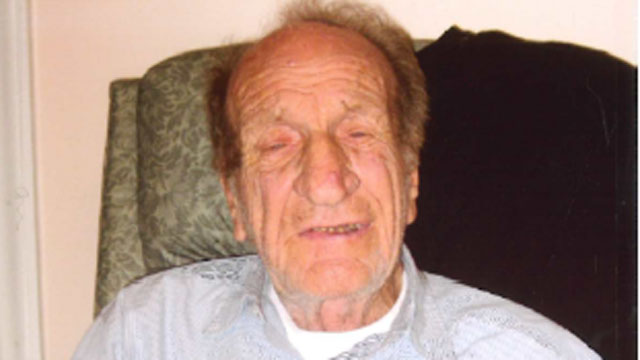 The following photo of William Radston was provided by the Meriden Police Department.
MERIDEN, CT (AP) -
A 90-year-old man reported missing from a nursing home has been found safe at a Connecticut casino.
Police issued a silver alert for William Radston after he was reported missing Tuesday afternoon from the Bradley Home in Meriden.
Meriden Police spokesman Sgt. Darrin McKay says police at the Mohegan Sun casino called them around 3:30 a.m. Wednesday to say Radston was there and not in need of any assistance.
Radston has a car and is allowed to leave the nursing home when he chooses.
Copyright 2014 The Associated Press. All rights reserved. This material may not be published, broadcast, rewritten or redistributed.