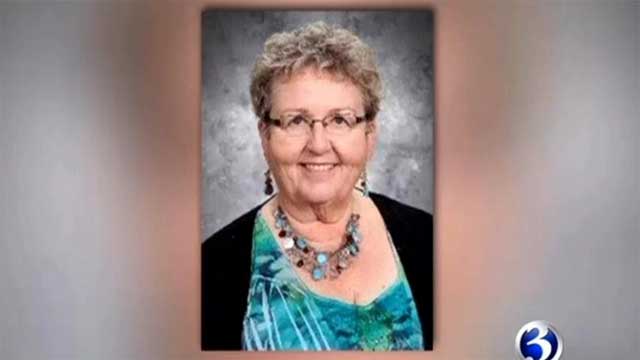 HEBRON, CT (WFSB) -
A RHAM teacher hit by a car in the school's parking lot earlier this month, died Friday night, school officials confirmed.
Police said Dawn Mallory, a seventh-grade math teacher, was walking to the school from a parking lot when she was hit by a Honda Pilot SUV, which was driven by Elizabeth Everett.
RHAM will have grief counselors at the school Monday due to the passing of Mallory. Many students took to social media Friday night to wish the family condolences.
Police said Everett was dropping a child off at school when she noticed her vehicle was in a wrong area. She then backed up into Mallory.
After the crash, RHAM Superintendent Robert Siminski previously told Eyewitness News some changes could be made to parent drop-offs.
A traffic engineer visited the school and observed the traffic flow. The engineer mentioned to school officials that the bus and parent drop-offs need to be separate, right now they are too close to each other.
Family and friends have set up a fund for Mallory's honor. That can be found here.
Copyright 2014 WFSB (Meredith Corporation). All rights reserved.