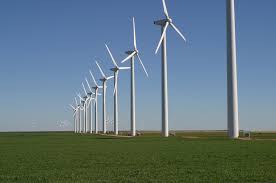 HARTFORD, CT (AP) -
As Connecticut moves on several fronts to diversify its supply of energy, proposals for wind power have stalled as state lawmakers struggle to reach agreement on rules for turbine locations, shadows created by spinning blades and other details.
A 2011 law called for the state Siting Council to adopt regulations governing wind power, but the legislature's Regulation Review Committee has rejected several proposed rules since late last year.
Wind power is not expected to become a major source of Connecticut's energy, but developers
see potential to serve many consumers. It is also important symbolically for an administration that has emphasized renewable energy as part of its energy strategy.
The lack of rules has stalled proposals, including Pioneer Green Energy's plan to build four to eight turbines in eastern Connecticut.
Copyright 2014 The Associated Press. All rights reserved. This material may not be published, broadcast, rewritten or redistributed.