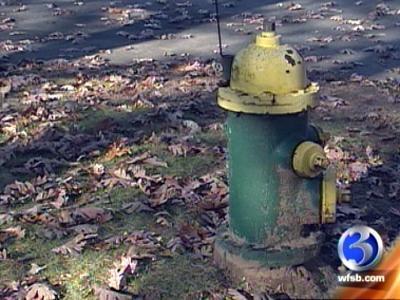 GUILFORD, CT (WFSB) -
The Guilford Police Department has been investigating criminal mischief of fire hydrants since late Thursday night into Friday morning.
In all of the incidents, the fire hydrants were uncapped and opened by unknown individuals, according to police.
On Thursday night into Friday morning, two fire hydrants had been tampered with. One hydrant was located on Three Mile Course and the other was on Colonial Road.
Overnight on Friday and into early Saturday morning, three more incidents involving fire hydrants. These incidents happened on Schoolside Ln., Stonehouse Ln., and East River Road.
The open hydrants flooded the areas that they were in until they were discovered and closed. According to Connecticut Water Co., the resulting drop in water pressure and supply left the town without and adequate supply of water to fight a major fire had one occurred at the time.
The people responsible may be charged with Criminal Mischief, which has a penalty of incarceration up to 5 years and/or a fine of up to $5,000.
Anyone with any information regarding these incidents is asked to call the Guilford Police Department at 203-453-8061.
Copyright 2014 WFSB (Meredith Corporation). All rights reserved.