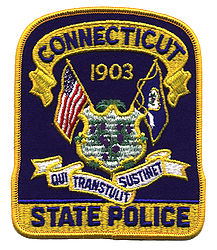 MIDDLETOWN, CT (AP) -
Troopers say that beginning April 1 long guns cannot be sold or transferred without one of the following documents: a permit to carry pistols or revolvers, an eligibility certificate for pistols or revolvers or a long gun eligibility certificate.
State police say those documents also will allow people to buy ammunition. Anyone who wants to buy ammunition and not additional firearms will only be required to obtain an ammunition certificate.
Also beginning Wednesday, hunting licenses will no longer be accepted for the purchase of long guns.
All permits and certificates can be applied for at state police headquarters in Middletown.
Copyright 2014 The Associated Press. All rights reserved. This material may not be published, broadcast, rewritten or redistributed.