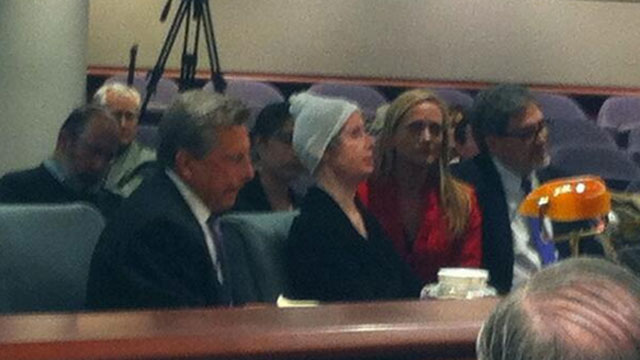 HARTFORD, CT (AP) -
A legislative committee is not allowing a Connecticut woman disfigured in a 2009 chimpanzee attack to sue the state and seek financial damages.
The Judiciary Committee voted 35-3 on Wednesday to uphold last year's decision by State Claims Commissioner J. Paul Vance Jr., who denied Charla Nash's request to sue the state. The state is generally immune from lawsuits unless allowed by the commissioner.
Both Vance and Attorney General George Jepsen maintain the state did not have a duty to protect Nash, even though state officials knew about the chimp, kept as a pet by a Stamford woman.
Committee members spoke about how it was difficult to vote against Nash, who impressed the lawmakers with her courage in appearing before the panel during a public hearing earlier this month.
Nash released a statement after the vote in which she said she was "heartbroken."
"The fact that I will not be able to tell my side of the story to a court of law is devastating. This process isn't fair. Right now, I need some time to think things through and talk with my family. I wanted a chance to be able to pay my medical bills and get the assistance I need to live as normal of a life as possible. I can't give up hope now. This means too much to my daughter Briana and me," the statement read.

Copyright 2014 The Associated Press. All rights reserved. This material may not be published, broadcast, rewritten or redistributed.