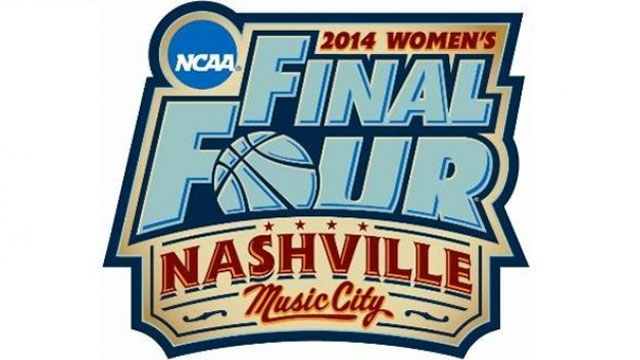 The logo for the NCAA Women's Final Four (Photo Courtesy: NCAA.com)
NASHVILLE, Tenn. (AP) -
The women's basketball Final Four features Hall of Fame coaches, star players, fabulous freshmen and of course for the first time ever - two undefeated teams.
Welcome to Music City, UConn, Notre Dame, Stanford, and Maryland.
The Huskies have been on season-long quest to repeat and win a record ninth national championship. With such a talented lineup returning, it wasn't a huge surprise UConn had chance to go unbeaten. The Irish's undefeated season was more unexpected, especially with the loss of guard Skylar Diggins to graduation.
Still, the two teams are on course for an unprecedented national championship showdown, if they can get by Stanford and Maryland.
Copyright 2014 The Associated Press. All rights reserved. This material may not be published, broadcast, rewritten or redistributed.