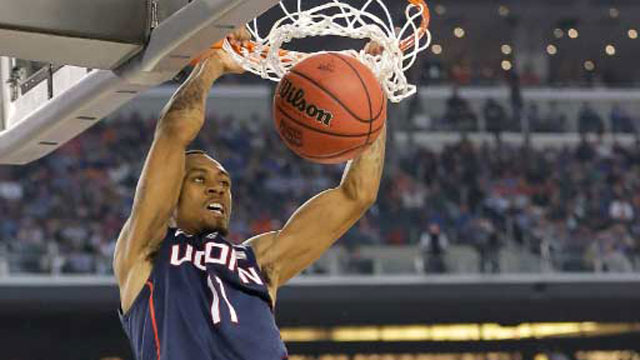 AP Photo
Ryan Boatright enjoys invading personal spaces.
It can be infuriating, uncomfortable and disruptive to opposing ballhandlers - and that's just the way the Connecticut guard likes it.
Though not particularly big at 6-foot, 168 pounds, Boatright makes up with it with tenacity and a strength well beyond his size to harass his opponent.
He's been effective with the tactic during the NCAA tournament, particularly in the national semifinals against Florida Saturday night, when he helped hold Gators point guard Scottie Wilbekin to his worst offensive game of the season.
Behind Boatright's defense, UConn is within one win of winning its fourth national championship.
The Huskies play Kentucky in the title game Monday night in North Texas.
Copyright 2014 The Associated Press. All rights reserved. This material may not be published, broadcast, rewritten or redistributed.