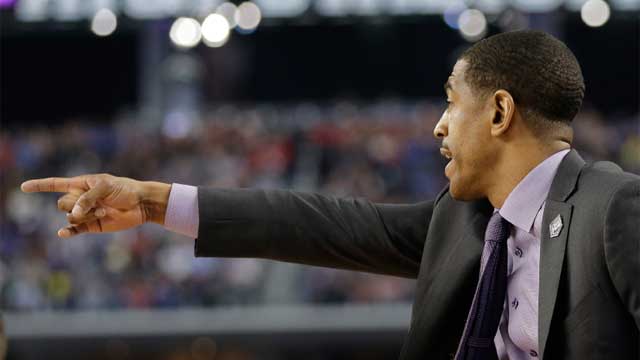 AP Photo
STORRS, CT (AP) -
Kevin Ollie was a student of the game as a player, a tact that helped him play in the NBA for 13 seasons.
The knowledge he gleaned over the years has helped him in his new role as the head coach at his alma mater, Connecticut.
Despite having never been a head coach before and a difficult first season in Storrs, Ollie has the Huskies within a win of the program's fourth national championship.
UConn had some difficult stretches this season, but Ollie used his knowledge and easygoing-yet-stern ways to keep the Huskies focused, guiding them on an improbable NCAA tournament run as a No. 7 seed.
UConn meets Kentucky in the national championship game Monday in Arlington.
Copyright 2014 The Associated Press. All rights reserved. This material may not be published, broadcast, rewritten or redistributed.