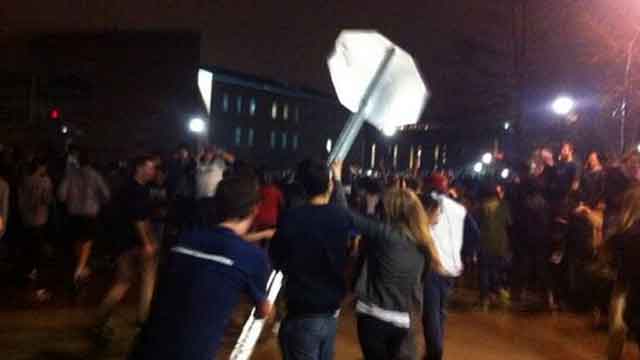 People were spotted knocking over a stop sign near Gampel Pavilion.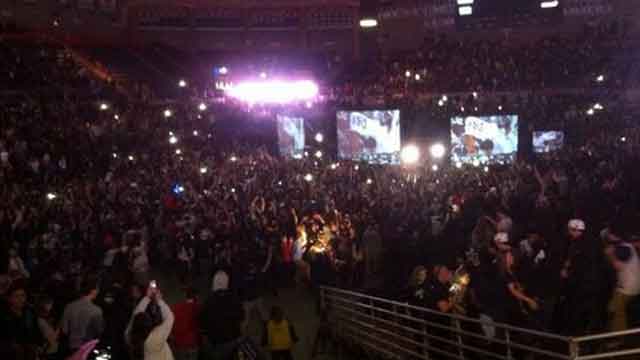 A championship viewing party was held at Gampel Pavilion. The arena was filled to capacity, roughly 10,100 people.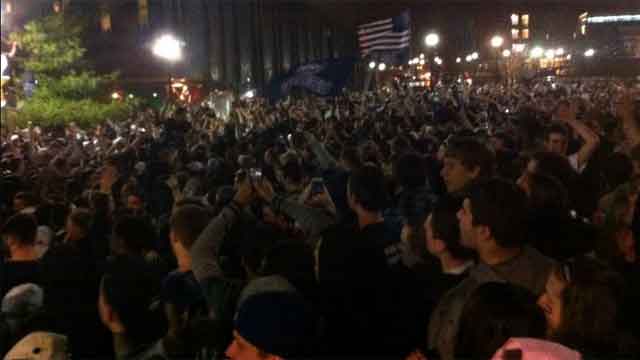 Thousands of UConn students rush out of Gampel.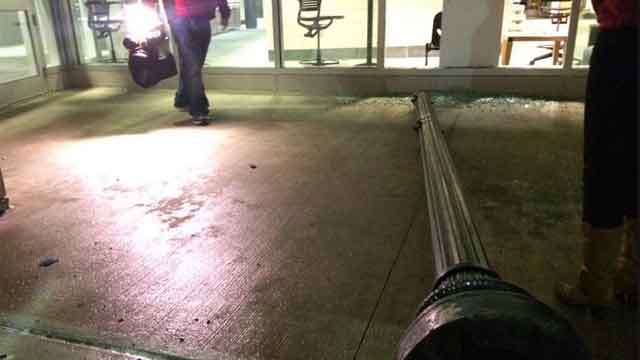 The Information Technology Engineering Building has been broken into, and a window was damaged.