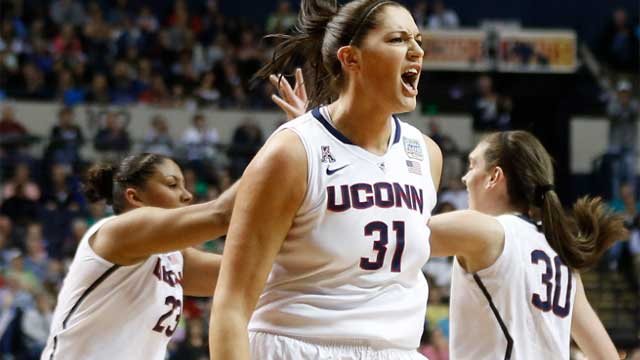 Connecticut center Stefanie Dolson (31) celebrates a basket against Notre Dame during the first half of the championship game (AP photo)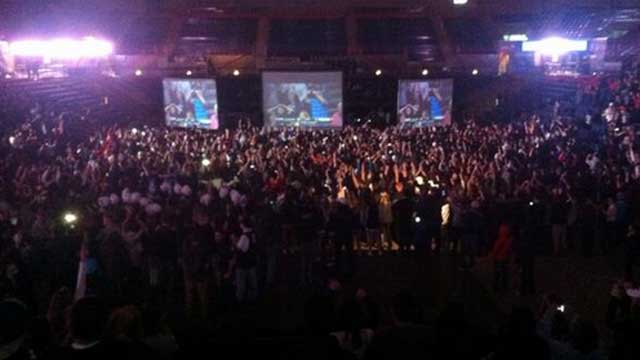 UConn students rushed the court at Gampel after the Huskies' victory.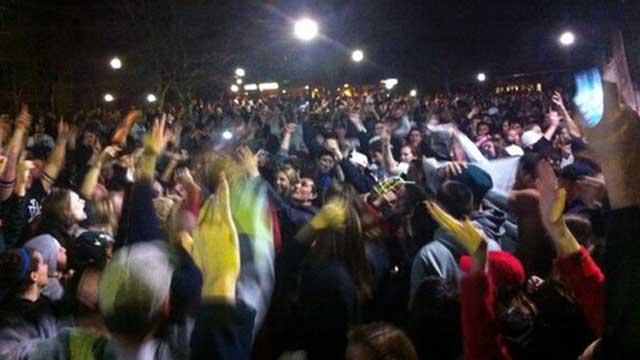 Students held a dance party in the middle of the Student Union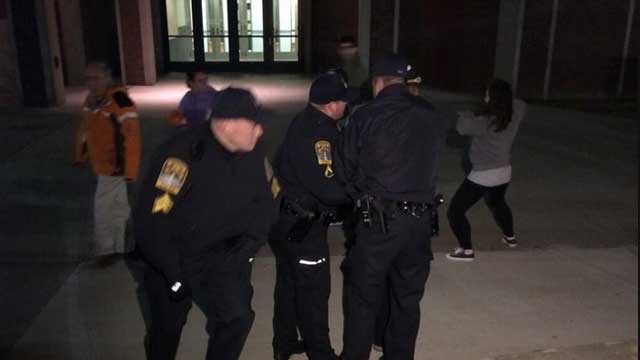 Some people were detained by police on the Storrs campus. It is unknown if any arrests have been made.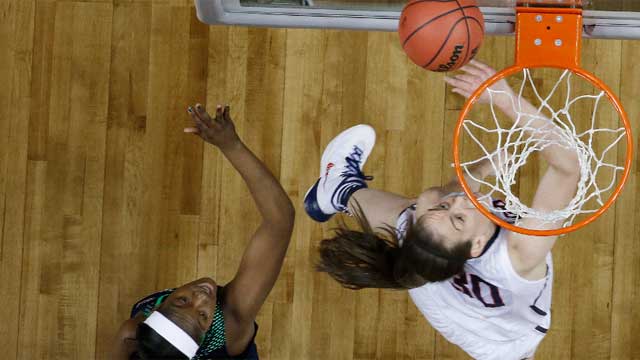 UConn forward Breanna Stewart (30) shoots against Notre Dame guard Jewell Loyd (32) during the first half of the championship game (AP photo)