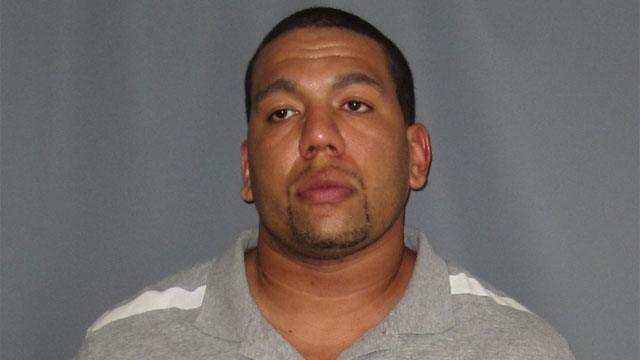 The following photo of William Ross was provided by the Glastonbury Police Department.
GLASTONBURY, CT (WFSB) -
A 29-year-old Naugatuck man who was previously convicted of burglary was once again arrested on burglary charges on Tuesday.
William Ross was taken into custody on Tuesday and police determined he is currently on probation for six prior burglaries.
An unidentified Glastonbury resident had just arrived home and called police from her driveway, giving a description of a man that she could see in her home.
The man fled in a black Dodge and the resident was able to retrieve the license plate number, which helped police track down the suspect.
Ross was charged with third-degree burglary and was unable to post his bond. He is scheduled to be arraigned at Manchester Superior Court on Wednesday.
Copyright 2014 WFSB (Meredith Corporation). All rights reserved.