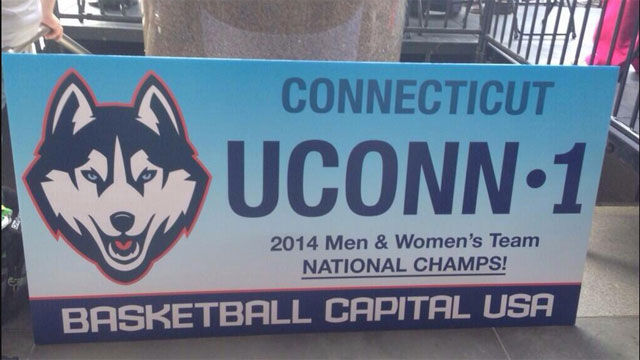 Gov. Dannel P. Malloy tweeted "Basketball Capital USA!"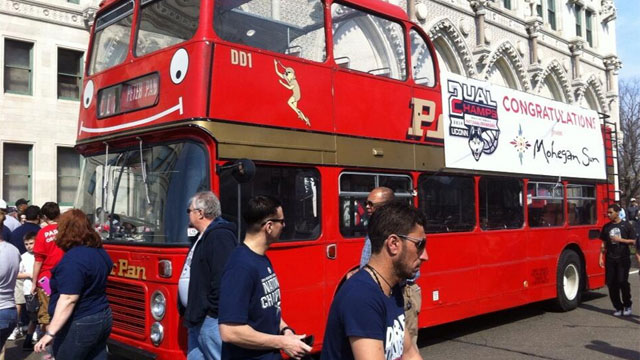 UCONN men and women will ride on this bus during the parade.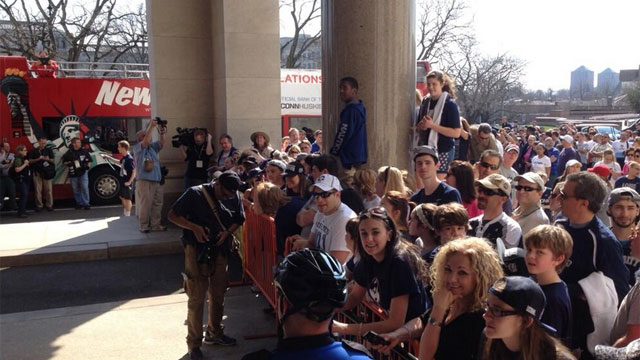 People waiting at entrance of State Capital for the UConn championship parade to start. (Photo Courtesy Hartford Deputy Chief Brian J. Foley)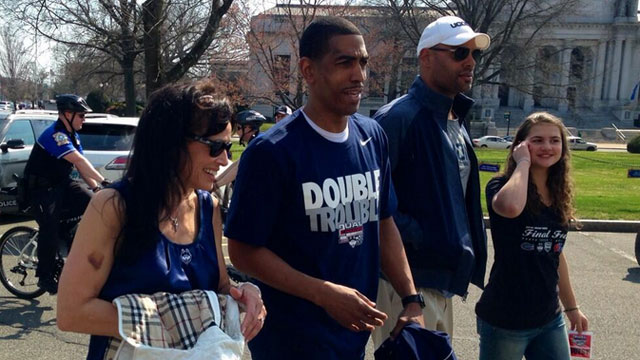 UConn men's head coach Kevin Ollie has arrived at the state capitol.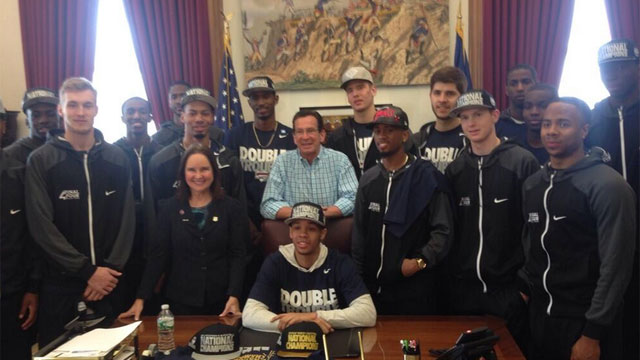 UConn men's basketball team poses for a photo with Gov. Dannel P. Malloy and Connecticut Secretary of State Denise Merrill (Photo Courtesy: governor's Twitter account)