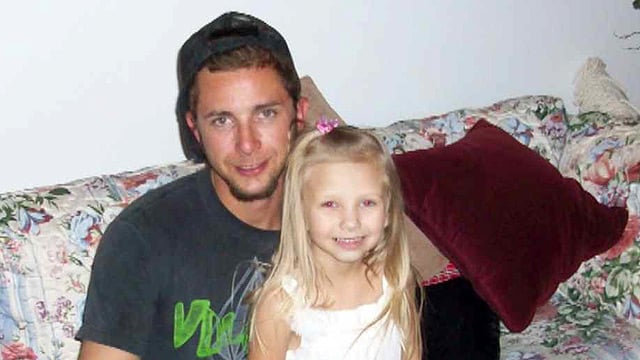 DAvid Koontz was crushed beneath his yellow Pontiac after it went of SR 51 on April 6. (Source: David Koontz family)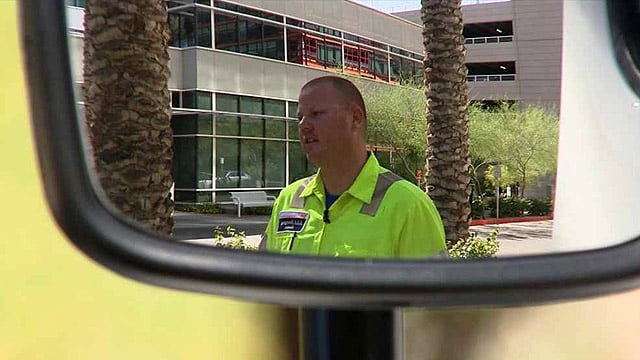 AAA tow truck driver Travis Brown used some quick thinking to help free Koontz and save his life. (Source: CBS 5 News)
PHOENIX (CBS5) -
A fast-thinking AAA tow truck driver on his way to work is being credited with saving a 28-year-old man's life.
Travis Brown was driving south on State Route 51 on April 6 when he saw a car veer off the road and down the embankment.
"[The car] hit the smash guard protectors on the freeway. The vehicle got to the bottom of the hill and landed on top of [the driver]," Brown said.
Brown grabbed a tow jack and used a boulder to pry the car off 28-year-old David Koontz, who was crushed beneath his yellow Pontiac.
"He probably would not have been here if we didn't do that," Brown said.
Koontz's grandmother, Crystal Hodges, said her grandson is expected to make a full recovery but is still in the ICU.
"It had to be God that put them together. It's said it had to be [through this crash] but I think they're together for a reason," she said.
The two have already planned a BBQ together when Koontz is released from the hospital
Copyright 2014 CBS 5 (KPHO Broadcasting Corporation). All rights reserved.