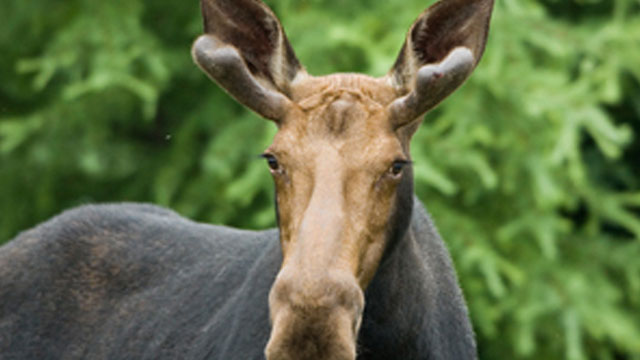 The following photo of moose was obtained from the CT DEEP Web site.
SOUTHINGTON, CT (AP) -
The Department of Energy and Environmental Protection is warning motorists in the Southington to be on the lookout for a moose on the loose.
DEEP said the animal was spotted Tuesday morning on West Street near Interstate 84. The moose was last seen entering a swamp area near the highway.
Connecticut has a resident moose population estimated to be 100 to 150 animals. They're found most often in wooded areas in northeastern and northwestern Connecticut, but have been spotted in other parts of the state.
DEEP said moose create a particular danger near roadways because when struck by a vehicle, they're likely to collapse through the windshield because of their tall stance. They're also difficult to see at night because of their dark color.
Moose sightings can be reported at www.ct.gov/deep/wildlife.
Copyright 2014 The Associated Press. All rights reserved. This material may not be published, broadcast, rewritten or redistributed.