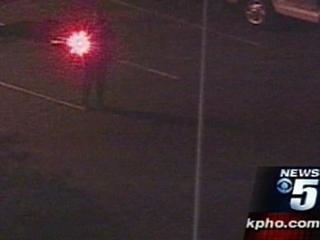 PHOENIX (AP) -
The Arizona Senate has given initial approval to a bill that would allow county attorneys to prosecute people charged with pointing a laser at aircraft.
The bill sponsored by Tucson Republican Rep. Ethan Orr would make pointing a laser at aircraft a class 5 felony. The measure would not apply to people under the age of 19.
Pointing a laser at aircraft is already a federal offense. But Orr says federal prosecutors rarely go after offenders and that he wants to give local prosecutors "more teeth."
The Federal Aviation Administration reported nearly 4,000 incidents of lasers being pointed at aircraft in 2013, a more than 40 percent increase since 2010.
The Senate gave initial approval to House Bill 2164 on Wednesday. It must still cast a full roll-call vote.
Copyright 2014 Associated Press. All rights reserved.