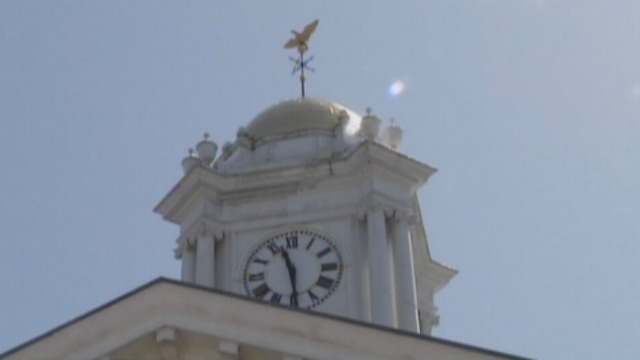 MERIDEN, CT (AP) -
A 107-year-old clock tower atop Meriden's City Hall could be removed as city officials grapple with a $350,000 renovation cost.
City Councilor Steven Iovanna calls it a symbol of Meriden. An architect, Iovanna says he's unsure he'd favor removing it, but says officials should consider all their choices.
Mark Zebora, director of Parks and Recreation and Building Maintenance, says weather has caused the tower's exterior to rot. He says it's a priority every year, but the cost takes it off Meriden's list of capital improvements.
City Council Deputy Majority Leader Brian Daniels said the money needed to repair or renovate the tower could be spent to pave streets or make other improvements.
Copyright 2014 The Associated Press. All rights reserved. This material may not be published, broadcast, rewritten or redistributed.